Fluorescent Tube Collection & Recycling
Talk to our sales team
Monday to Friday, 8am to 5pm
01480 464111
Talk to our sales team
Monday to Friday, 8am to 5pm
01480 464111
Request a Quote
We will respond ASAP with a competitive proposal
sales@wisergroup.co.uk
Request a Quote
We will respond ASAP with a competitive proposal
sales@wisergroup.co.uk
A complete fluorescent tube collection and recycling service
We are one of the few UK companies that manage the whole recycling process – end-to-end. From collection to treatment and recycling, we provide a fully compliant and environmentally friendly service.
As a logical first step, take advantage of our secure and durable containers and start storing your fluorescent tubes safely. To find out more and join the many other organisations that are already benefitting, call on 01480 464111.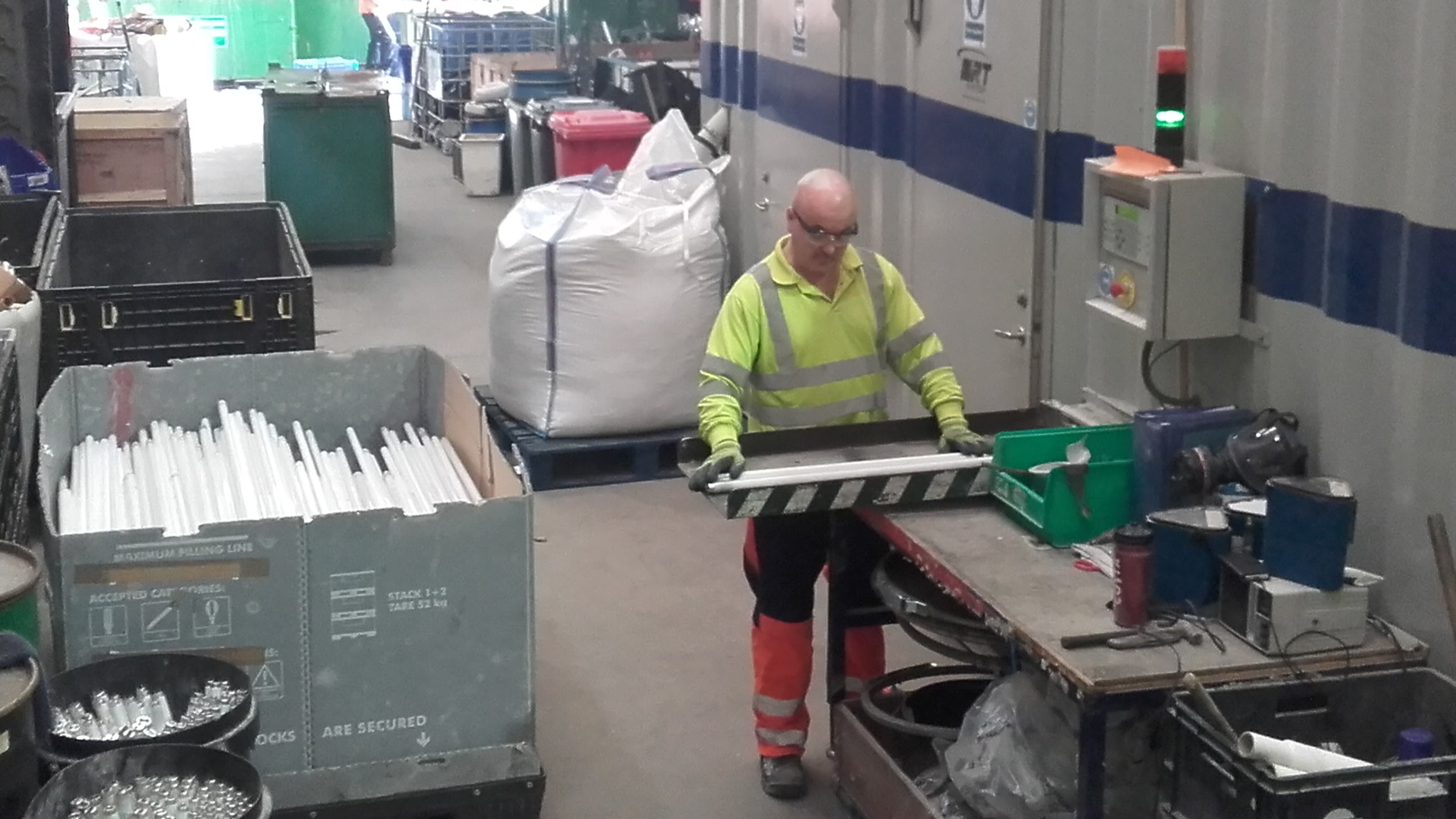 Everyday, we recycle over
0
kg of WEEE
Fluorescent Tube Collection, Recycling & Treatment
Since 2003, we have been processing WEEE – including fluorescent tubes – in a responsible and reliable manner. At Wiser Recycling, we prioritise understanding and building a long-term working relationship with our customers. To date, our waste carrier fleet routinely collects fluorescent tubes and all other types of gas discharge lamps from a variety of UK businesses and organisations. As a result, many of our customers have peace of mind that their unwanted lighting is recycled compliantly.
Who we work with
Wiser Recycling provides a friendly and reliable fluorescent tube and other lighting equipment – including sodium SON and SOX lamps – collection, and recycling service to a wide range of organisations. Across the UK, we go the extra mile whether you have 10 or 10,000 fluorescent tubes! Our clients include: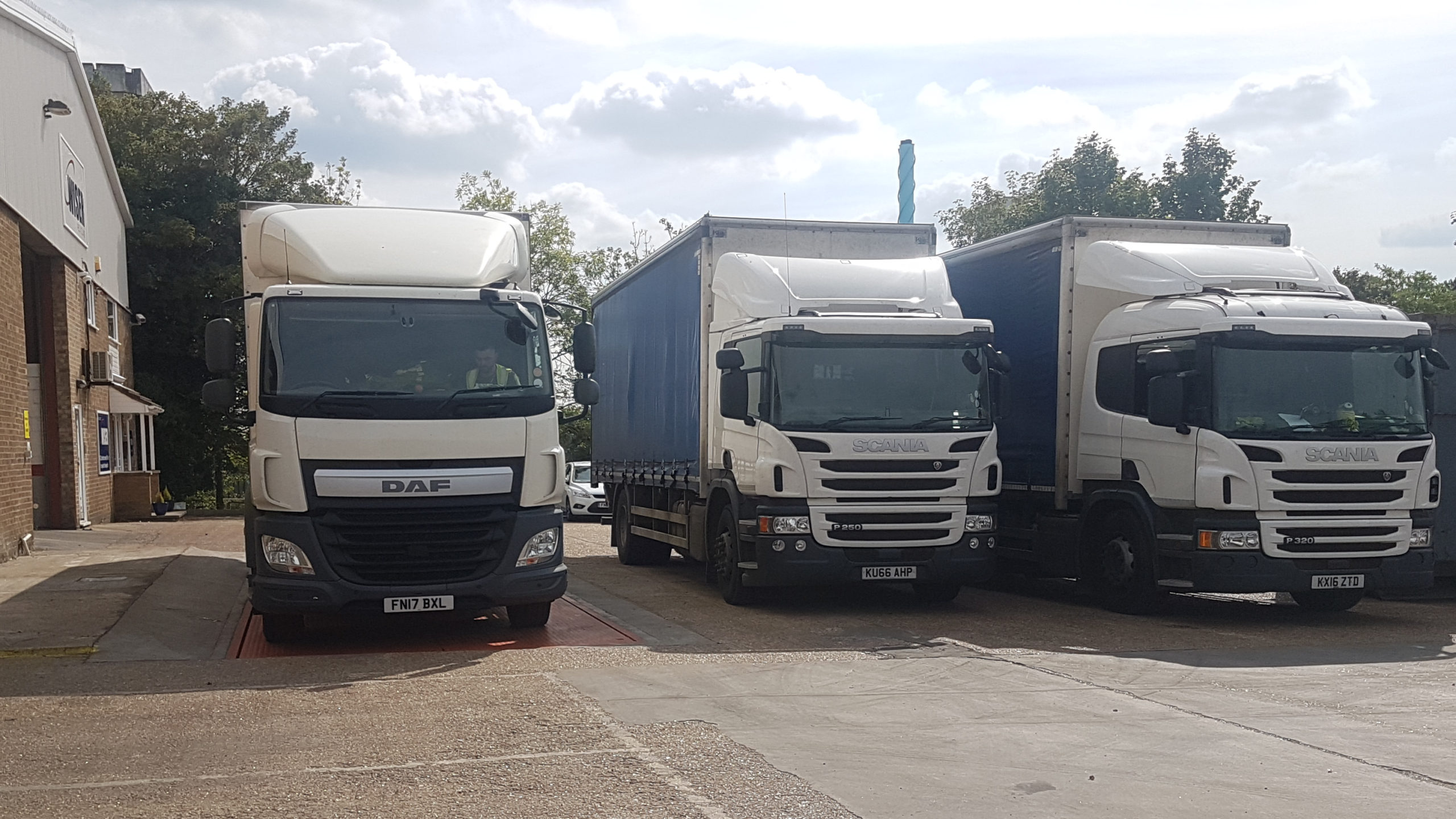 We collect fluorescent tubes directly from you
Wiser Recycling offers safe and compliant fluorescent tube collections. To begin with, we provide our customers with flexible and durable specialist fluorescent tube containers. Here, the customer can handle and store their unwanted fluorescent tubes safely. Once the customer is ready, a friendly driver from our FORS-certified fleet will come to collect the waste tubes in a timely manner. Trained to a high standard, our experienced drivers provide an exemplary and safe service.
Available across the UK
Our fleet can cover all parts of the UK. Every working day, our fleet collects fluorescent tubes and WEEE from our customers. Wiser Recycling's office-based collections team organise and track the whole process. So, you can have confidence that your collection is scheduled and ready to go ahead. Furthermore, you can also keep an eye on the status of your collection at any time by giving our collections team a call on 01480 464111.
Free collections
Helping to provide our customers with the best value possible, Wiser Recycling offers a free collection service. Provided that your collection point is within a 50-mile radius of our approved and authorised treatment facilities (AATF) and weighs over 500kg. The catchment area includes many of the UK's most populous cities. This includes London (north of the river), East Anglia, Midlands, Yorkshire and the Humber.
Beyond the free collection areas, our transport charges start from a competitive £84. See our transport fee table for more information. Alternatively, you can easily drop off your unwanted tubes directly at our AATFs for free. Call on 01480 464111 to book a collection or drop off today.
Our recycling process ensures that your unwanted tubes do not end up directly in a landfill – causing harm to the environment. First, a specialist compact crush and sieve machine crushes the fluorescent tubes. This machine allows us to separate and recover the valuable glass cullet from the other fluorescent tube components.
The recovered glass cullet is then recycled and used in the manufacture of paving slabs and aggregate. Alongside this, we recycle your fluorescent tube's old non-ferrous metals and plastic components into new parts. In working with Wiser Recycling you will be contributing to the UK's circular economy.
Safe & compliant fluorescent tube treatment
Primarily, the dangerous and hazardous component of a fluorescent tube is the mercury-containing phosphor powder. This substance is dangerous because it can cause harm to human health and the environment. Moreover, any breakage or damage to a fluorescent tube could result in potential exposure to the invisible and odourless mercury vapour. Maintaining compliance, we separate the mercury-containing phosphor powder and secure it in into sealed and airtight containers – ready for responsible and compliant further treatment.
In short, our advanced fluorescent tube treatment process safely isolates the hazardous mercury-containing phosphor powder and recycles the valuable materials. By removing the need to needlessly landfill valuable materials, Wiser Recycling's treatment process positively impacts the environment and retains resources for future use. Learn more about the lamp recycling process that puts us light years ahead!
Cost-effective service
At Wiser Recycling, we pride ourselves on providing our clients with the most cost-effective service available. Operating multiple AATFs across the UK gives us an edge over the competition. Alongside offering free collections for large quantities of fluorescent tubes, we also offer competitive transport charges for smaller volumes.
Fluorescent tube recycling service – book a collection today
Recycle your unwanted fluorescent tubes today. Our fully compliant all-in-one service is ready to recycle your unwanted lighting. Additionally, we can collect your WEEE (waste electrical and electronic equipment) during our visit as well.
At Wiser Recycling, we go the extra mile no matter the size of your business – whether you have 10 or 10,000 lights. Reduce your costs and environmental impact today – call our friendly team on 01480 464111 to get started.
Frequently Asked Questions